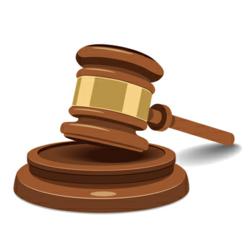 Atlanta, GA (PRWEB) February 14, 2013
CourtRecords.us.org has begun to upload same-sex marriage and divorce records into their public records database and more and more states legalize gay marriage, company officials said yesterday.
"We've had to change our system around a bit to accommodate gay marriage and eventually gay divorce records," said company spokesman Josh Fraser. "We held back for a while because it was unclear if gay marriage would remain legal. But, we've seen the writing on the wall and gay marriage seems here to stay."
One of the biggest changes that the system had to accommodate is the listing of gender on divorce and marriage records, Fraser said.
"In the past we didn't feel the need to clog up our database with gender information on the marriage and divorce records," Fraser said. "But, now that is a piece of information that people are looking for. So, it will be included. We actually had to increase our server capacity to make that happen."
Fraser said that the reason gender needs to now be listed is that many gays and lesbians are curious if their current romantic partner has ever been in an opposite-sex marriage.
"That's information that people have a right to know," Fraser said. "The divorce records will also become important over time. While there are fairly few gay divorce records right now, that number will certainly increase over time as more and more gay people get married."
About CourtRecords.us.org:
Court records search website CourtRecords.us.org provides all-inclusive background reports to thousands of people each day. The company also gives clients professional customer service options to aid court records searches through a live chat on the website and a toll free telephone number (1-866-434-4253).