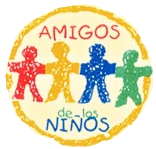 Cabo San Lucas, Mexico (PRWEB) November 26, 2014
Amigos De Los Niños, often referred to, as ADLN is a non-profit organization located in Cabo San Lucas Mexico. ADLN has been operating since its founding in 1991. The goal of ADLN is and has always been to provide assistance to children up to 18 years of age who are in need of medical care. In Baja California Sur, and Mexico in general, many families do not have health care and some ailments and diseases are far too serious to be left untreated or treated by less skilled health care providers. Through a series of corporate donations, annual grants, and fundraisers created by the ADLN Board of Directors, funds are raised to help these children attain the medical coverage they need either within Mexico, or outside of Mexico. ADLN has successfully helped thousands of children over the years through the many ADLN Free Clinics hosted and medical assistance provided by the hardworking team for our Special Case care.
Amigos De Los Niños is very pleased to announce that Phase I of this project, the construction of the new clinic space, will begin in early 2015. For several years, a single-family house in the Aurora neighborhood in Los Cabos has served as the ADLN office. The house has been converted into a fully functional office where families can inquire about assistance, the Board can hold meetings, and regular daily operations can be conducted.
The office is the chosen spot for a second story to be added, which will serve as the ADLN Free Clinic space. The main goal is to be able to offer more Free Clinics and reach even more children in need at a more efficient level than ever possible in the past. The initial phase for the second floor will cost $ 120,000 USD and is a 6-month construction project. "It is really exciting that we are so close to achieving this milestone," states Gay Thatcher ADLN Executive director, "We have long dreamed about being able to build this and always have thought of how great it would be, but now we are actually moving forward with the project."
Amigos De Los Niños has worked hard as a group to raise awareness for the charity and fundraiser to make this project possible. The ADLN Free Clinics in the past have been restricted to certain areas where doctors who visited from the US could consult while volunteering their time. The new story on the office building provides room for the ENT-Audio Clinic and Pediatric Dentistry Clinic. Additionally consultations can be held right in the facilities. The new space will allow for a whole new level of care for children in need in Los Cabos.
Amigos De Los Niños knows that this would not be possible without its supporters and sponsors all over Cabo the US and Canada. ADLN looks forward to further updating the public on this project as it progresses, and ushering in a new era in the Amigos De Los Niños story!