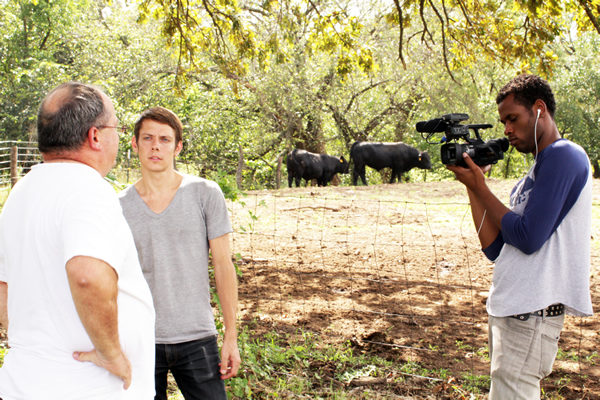 I'm From Driftwood, an LGBTQ story archive and the work of founder/executive director Nathan Manske, is celebrating its 10th anniversary this year with a "50 State Story Tour Exhibition" in four cities this month.
The group has its Washington stop on Thursday, May 16 at 6 p.m. at All Souls Church in the building's Pierce Hall (1500 Harvard St., N.W.). It's free.
The I'm From Driftwood website launched in 2009 and was inundated with written narratives from all over the world. Soon after, Manske and his friend Marquise Lee started producing videos filmed in New York and Philadelphia. With a desire to stay true to the small-town spirit of I'm From Driftwood, Manske sought to collect stories from people outside major metropolitan areas, from all 50 states.
The I'm From Driftwood 50-state Story Tour took place from Sept. 2010-Jan. 2011. Celebrating the organization's 10th anniversary, the crew pored over more than 10,000 photos and artifacts, recorded 30 hours of audio with historian Hugh Ryan, and are now sharing their work on the anniversary tour.
Full details here.
The Blade profiled Manske two years ago when 30 of his films were added to the Comcast Xfinity LGBTQ Film & TV Collection.
The post I'm From Driftwood series celebrates 10 years appeared first on Washington Blade: Gay News, Politics, LGBT Rights.